Kondruler i kondritter - Chondrules in chondrites
Slik vi kjenner det i dag, er kondrulene - byggesteinene i kondritter, all geologis begynnelse.

Kondruler antas å være dannet når gassene i det tidlige Universet kondenserte, og er "forsteinede" dråper av ulike mineraler, som sammen med andre fragmenter, utgjorde den "Ur-suppen" som dannet kloder og planeter.

Kondrulene klumpet seg sammen (akkresjon/gravitasjon) og bygde stadig større "klumper", fram til noen av dem ble kloder og planeter, i et kretsløp også styrt av gravitasjon.

As we know it today, the chondrules - the building blocks of chondrites, are the beginning of all geology.

Chondrules are believed to have formed when the gases of the early Universe condensed, and are "petrified" droplets of various minerals, which together with other fragments, formed the "Ur soup" that formed planets.

The chondrules clumped together (accretion / gravity) and built ever larger "blocks", until some of them became planets, in a cycle also controlled by gravity.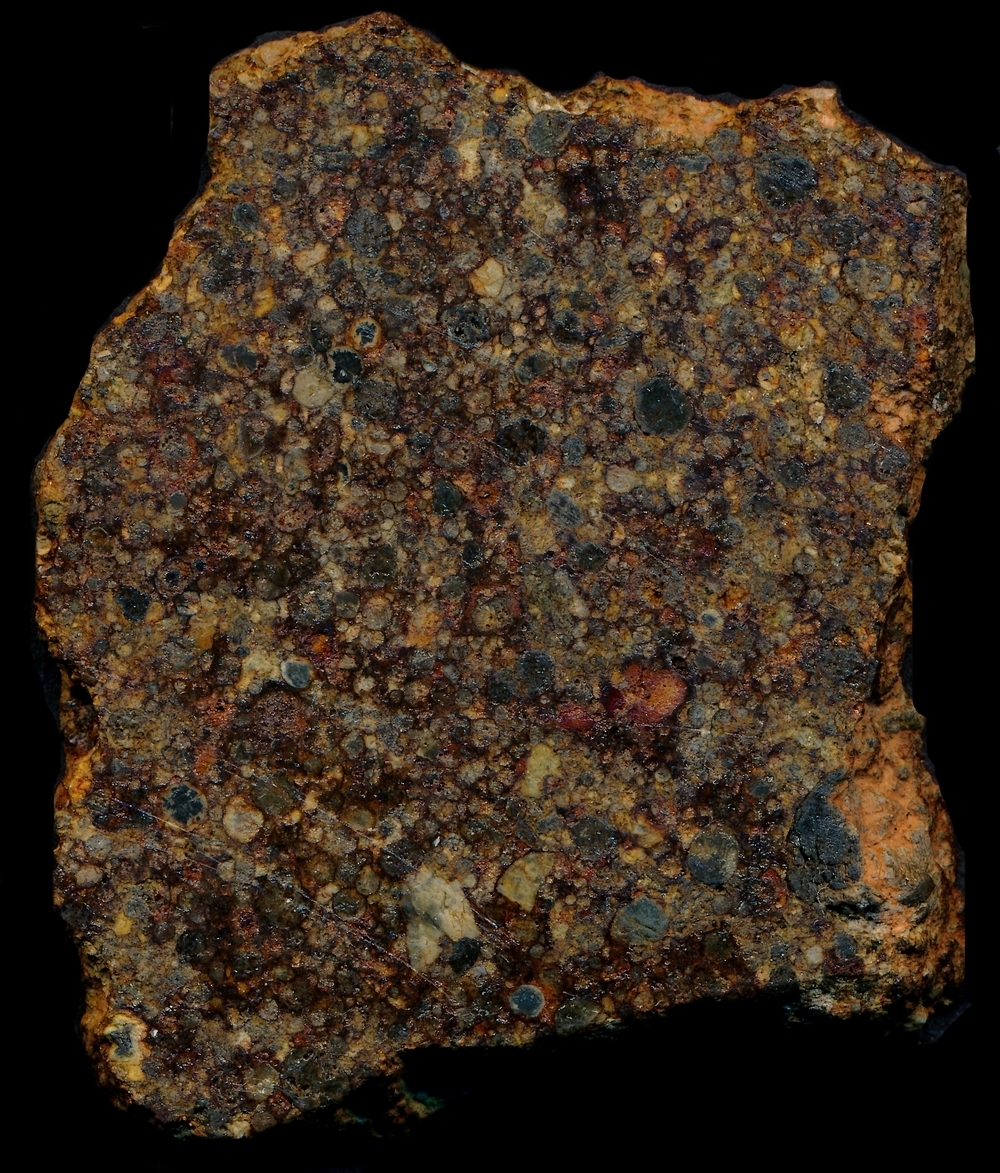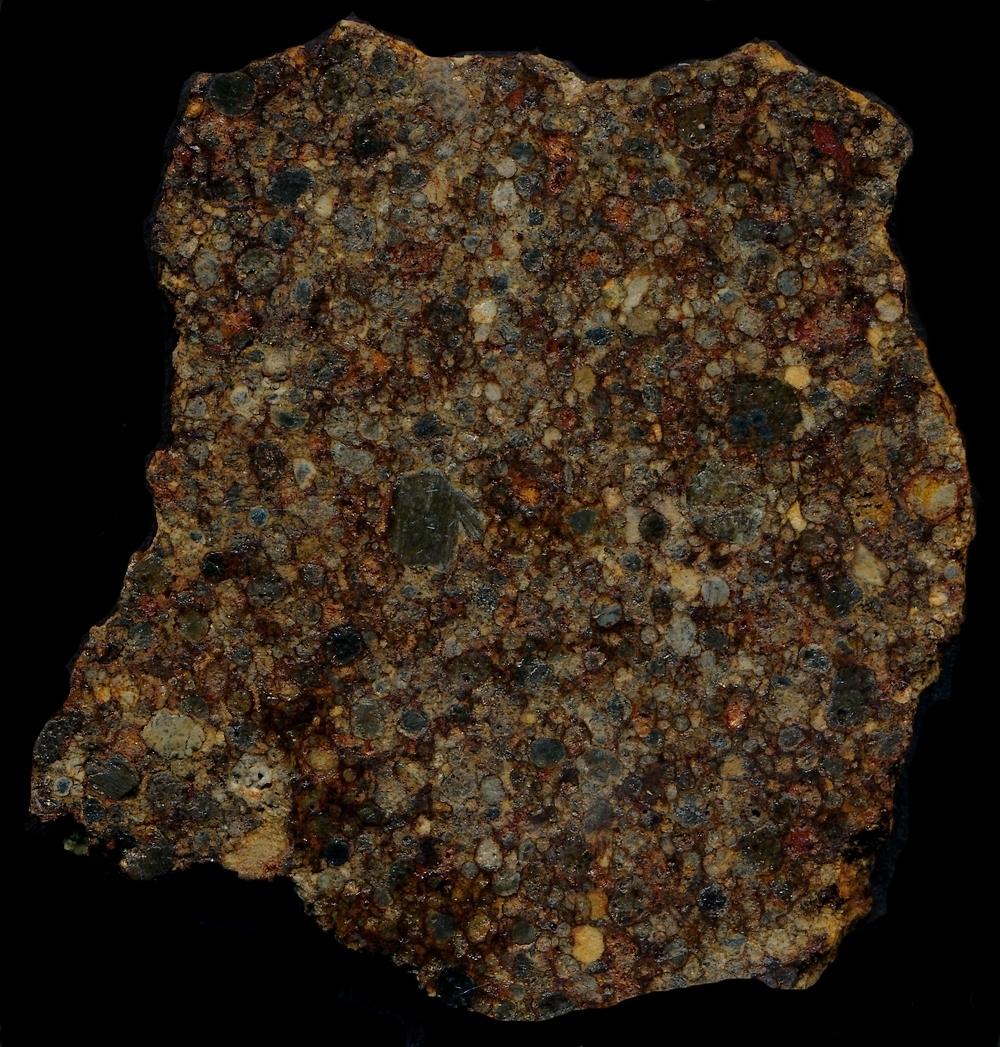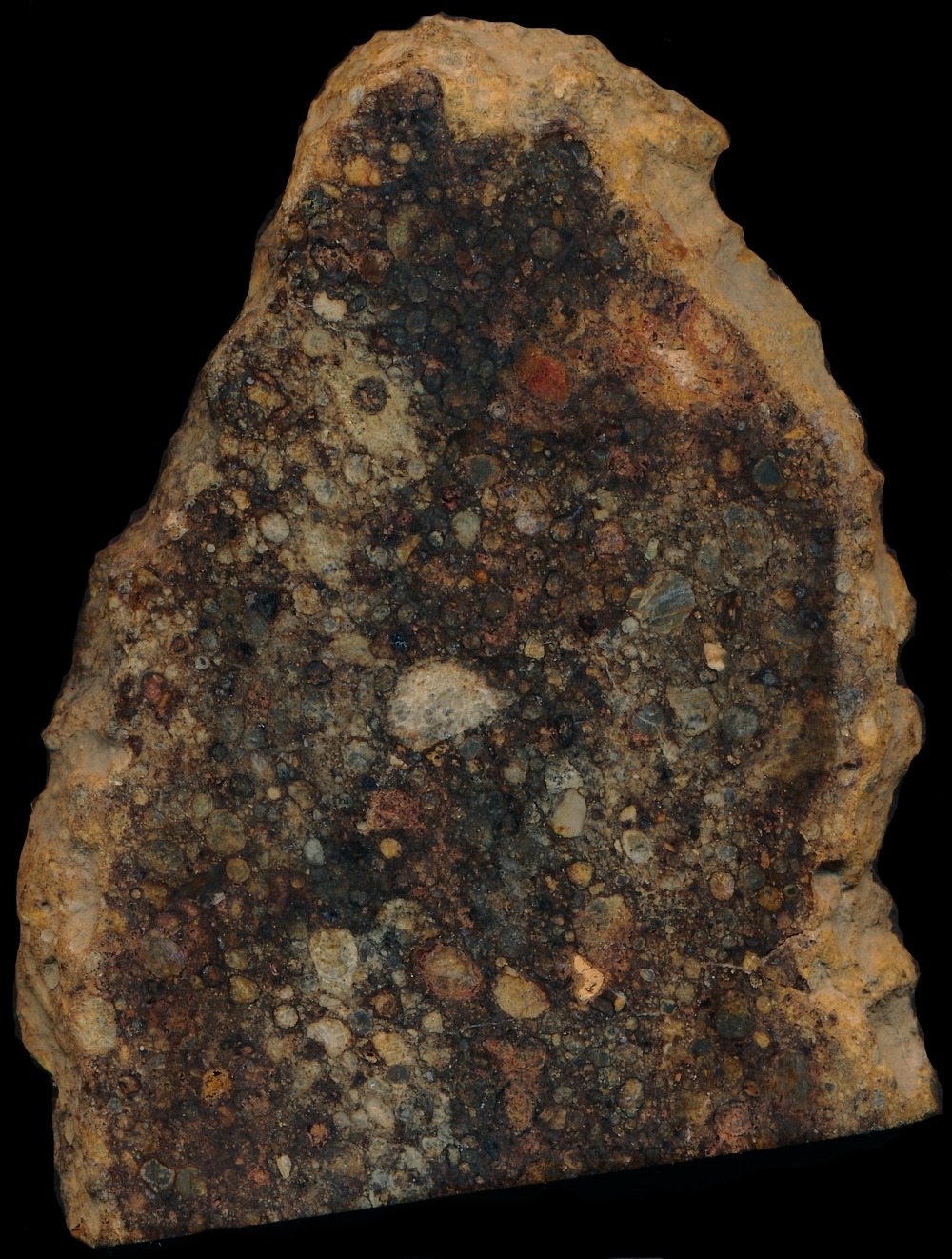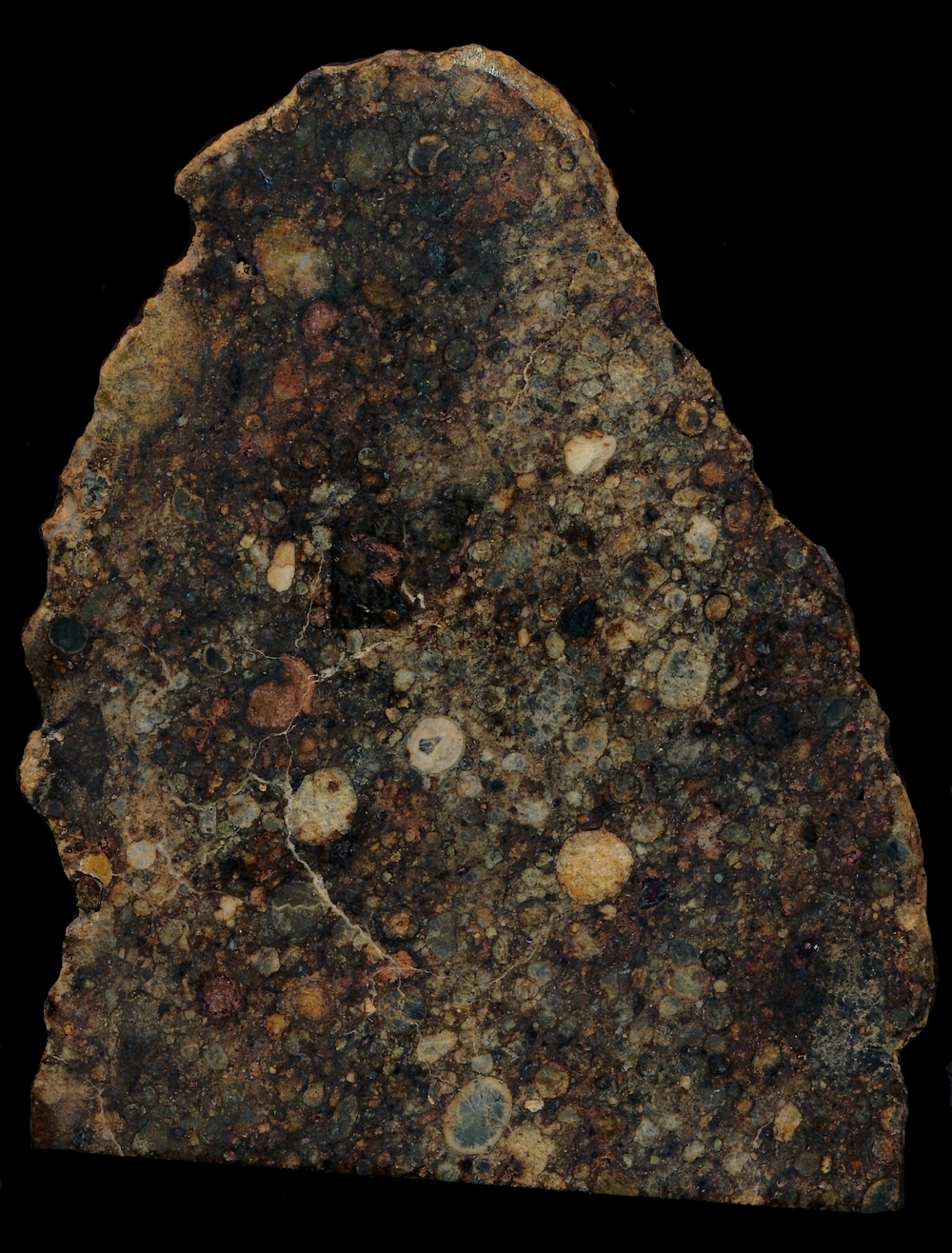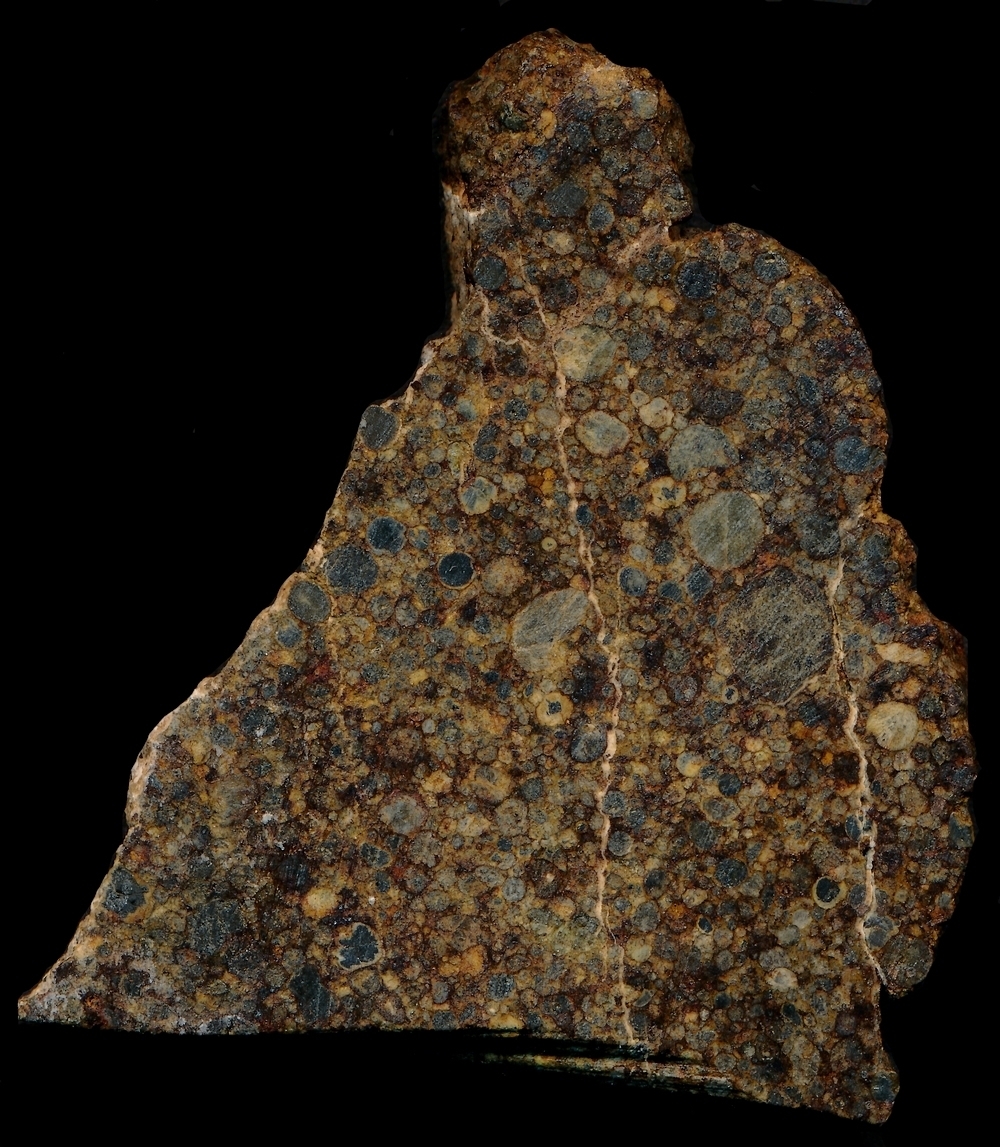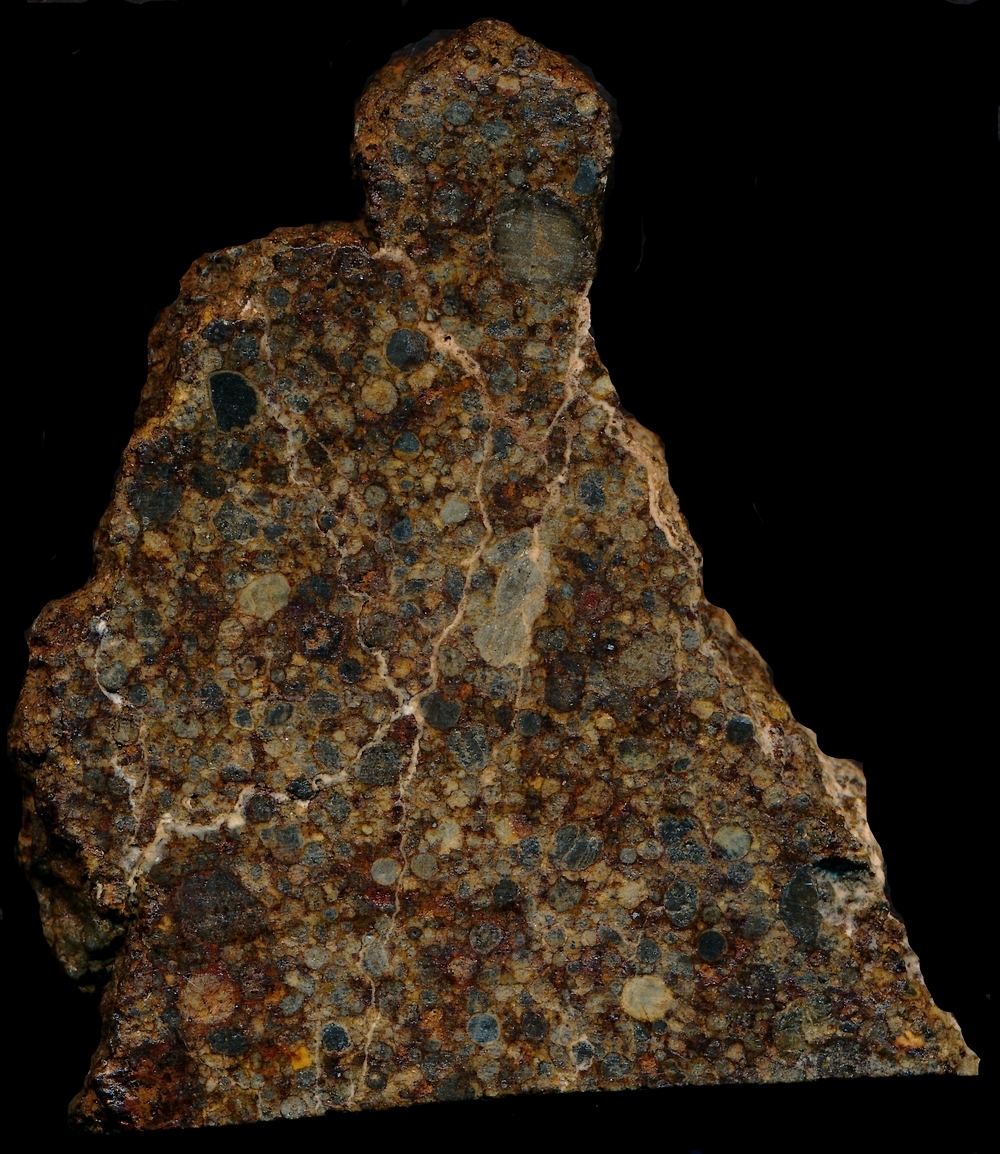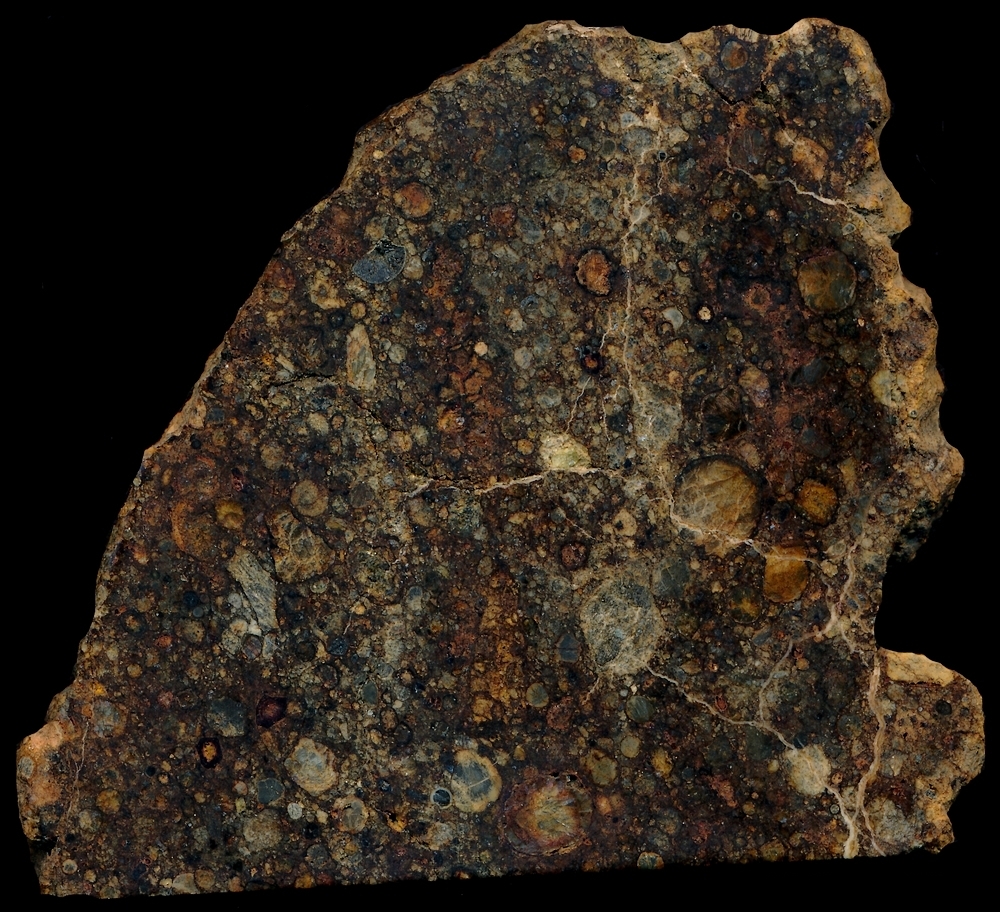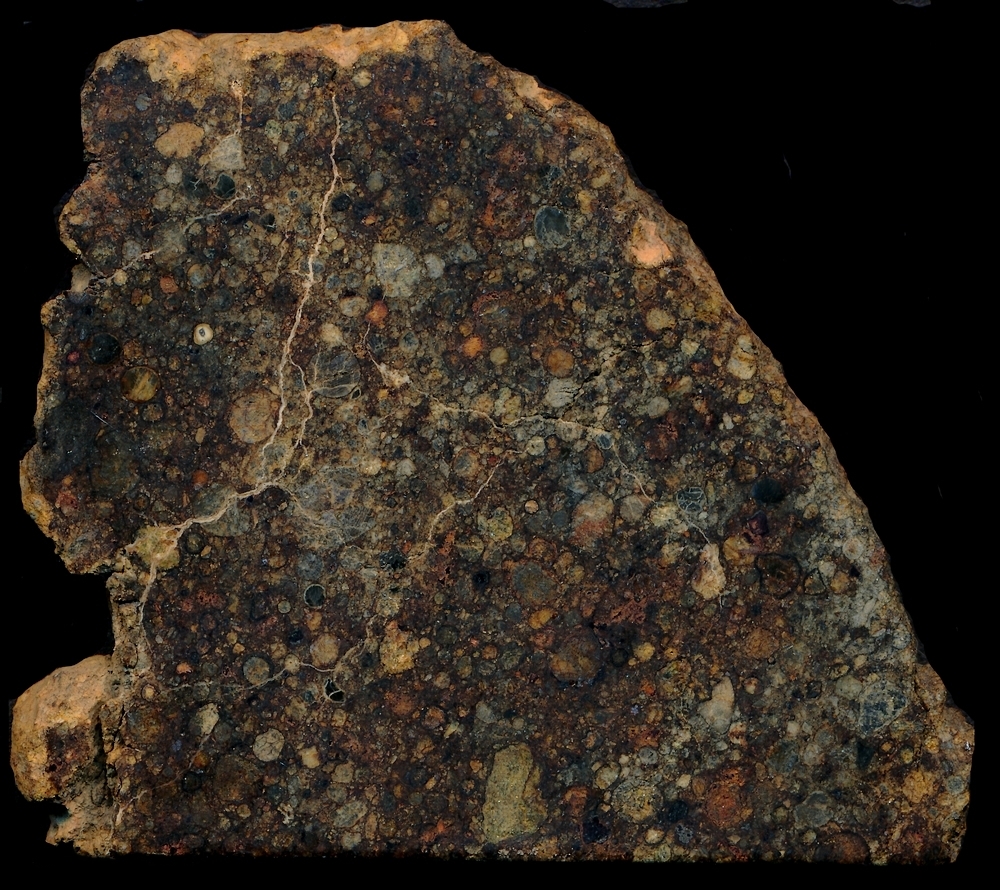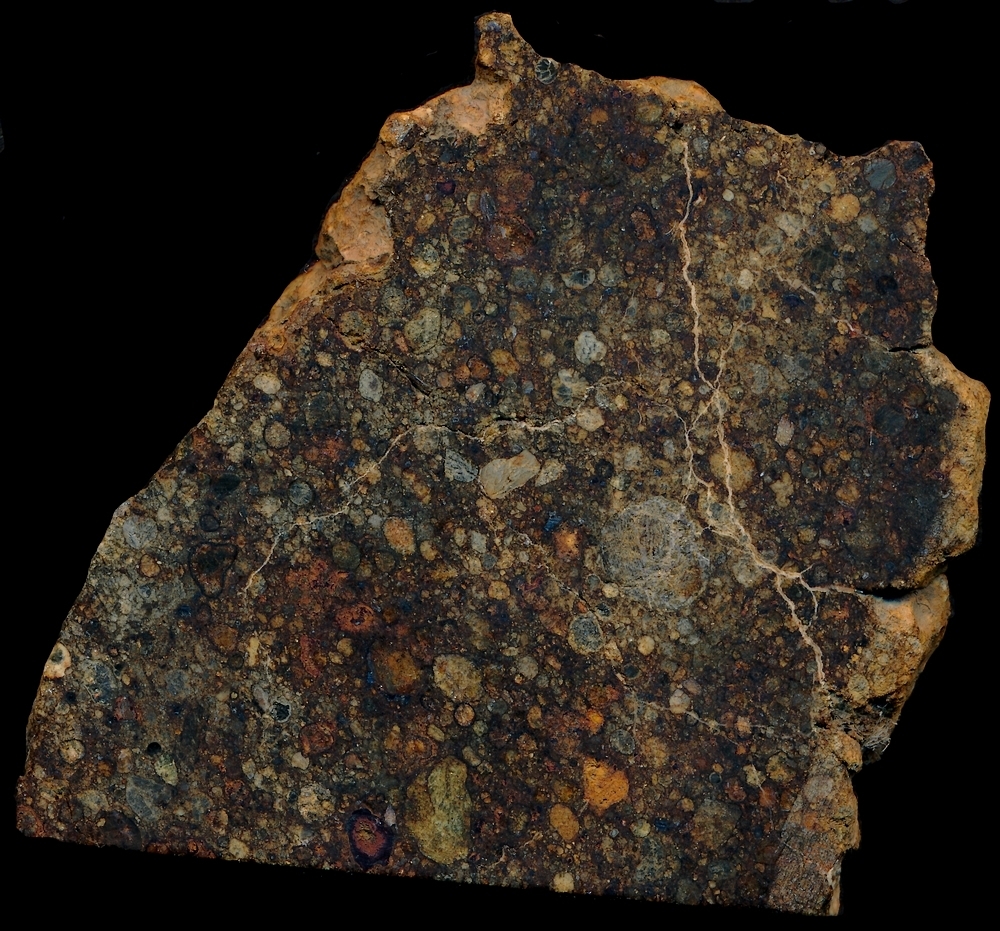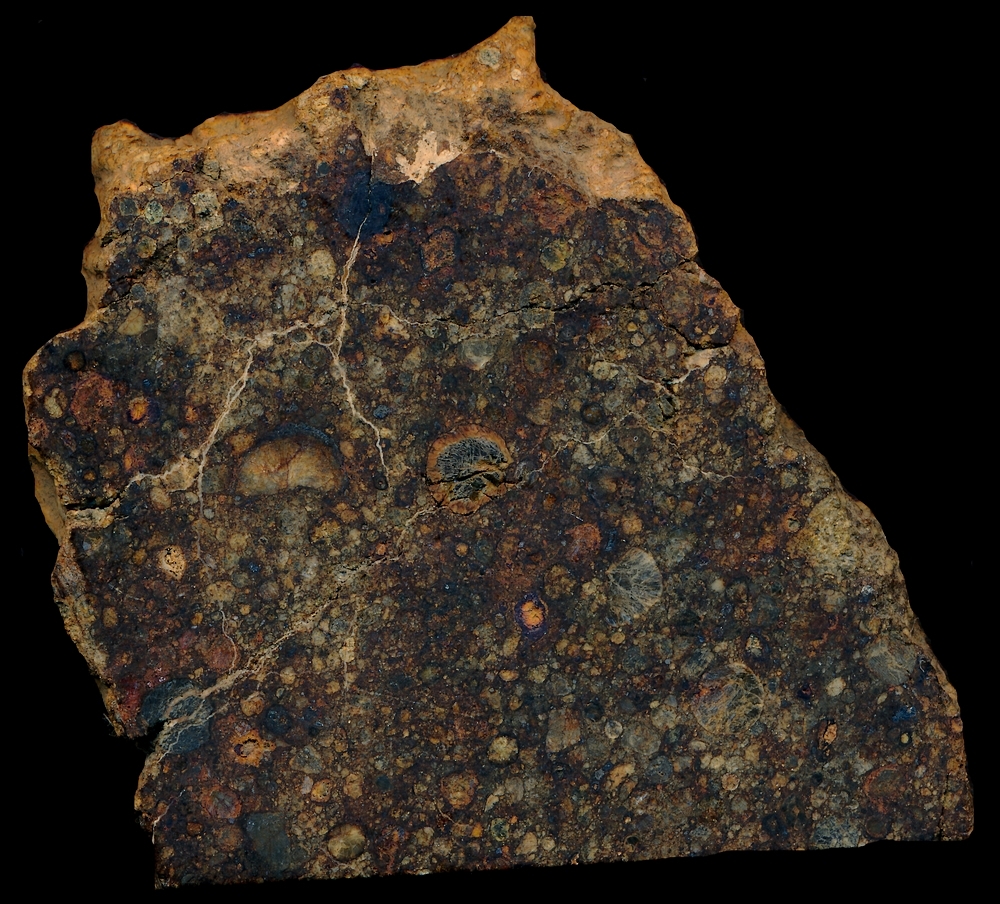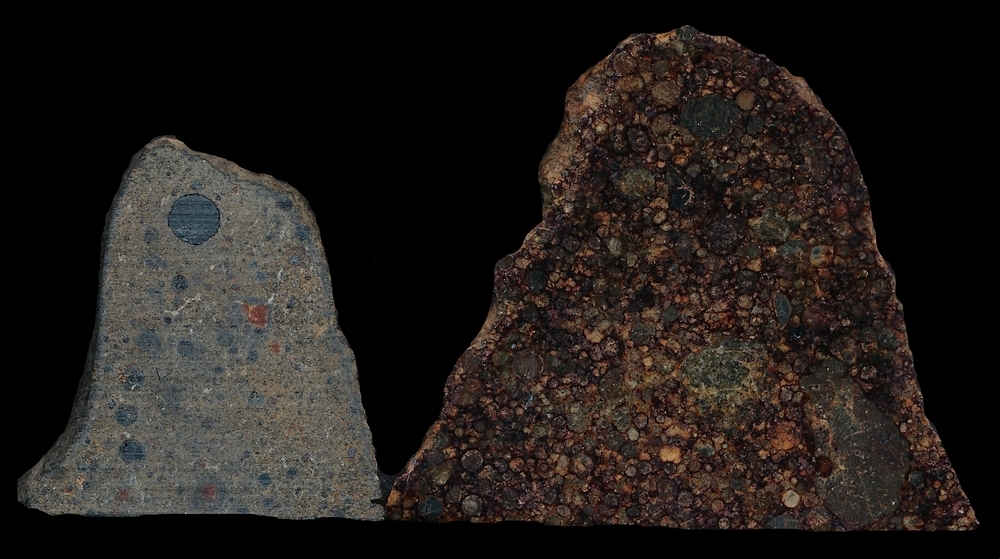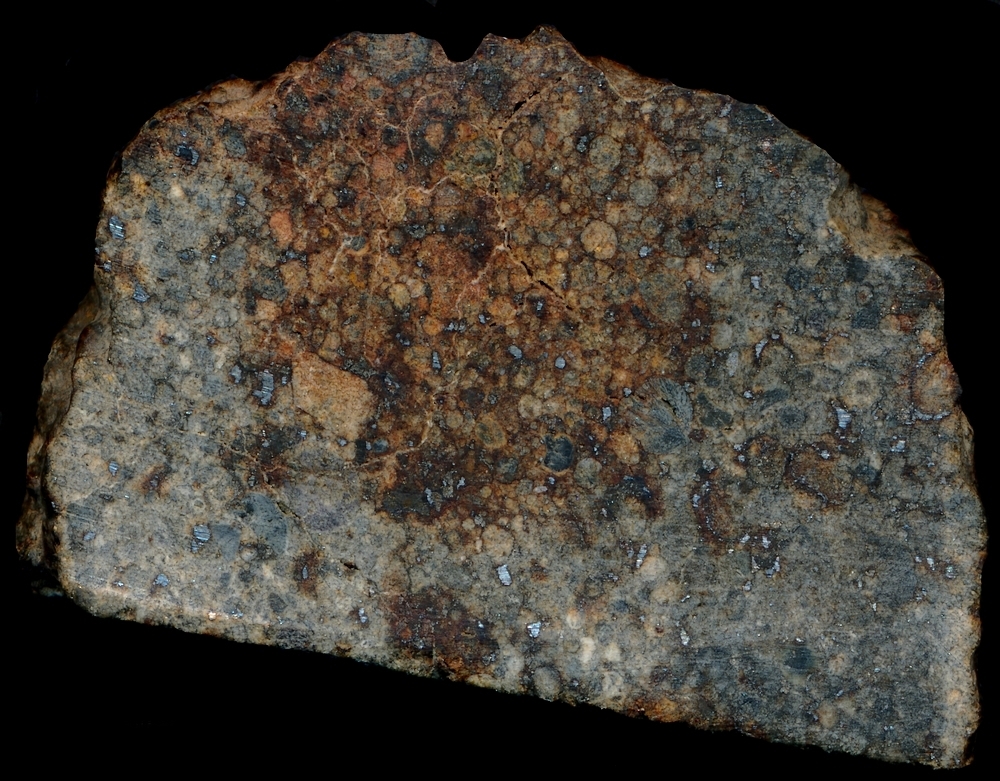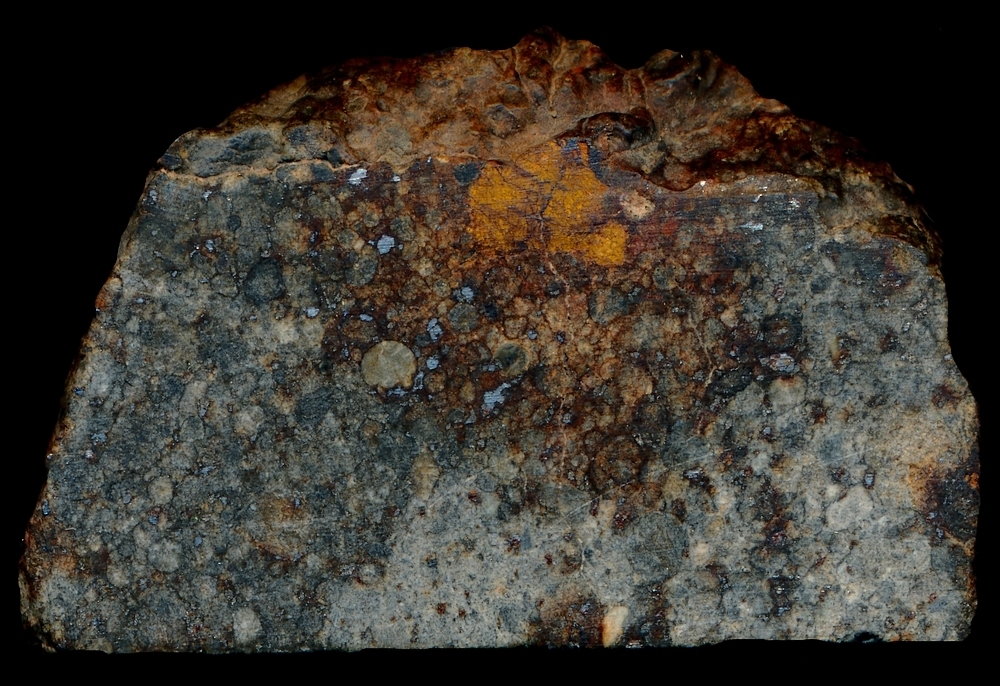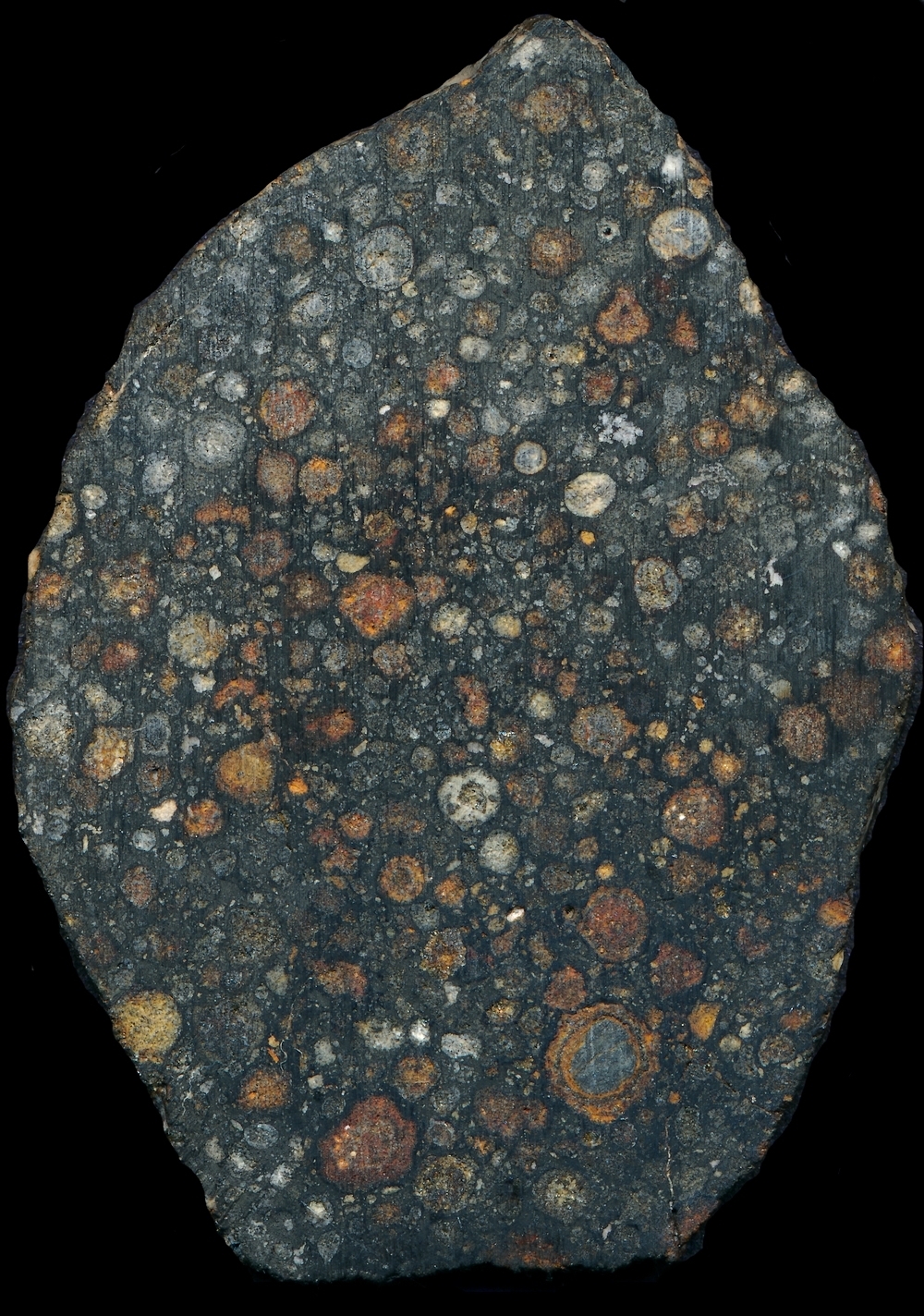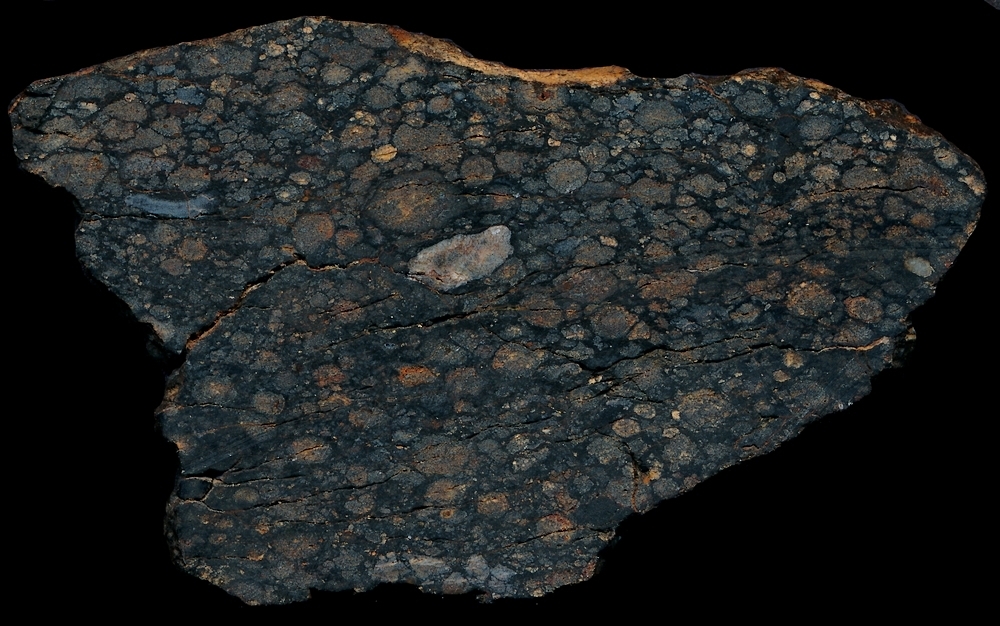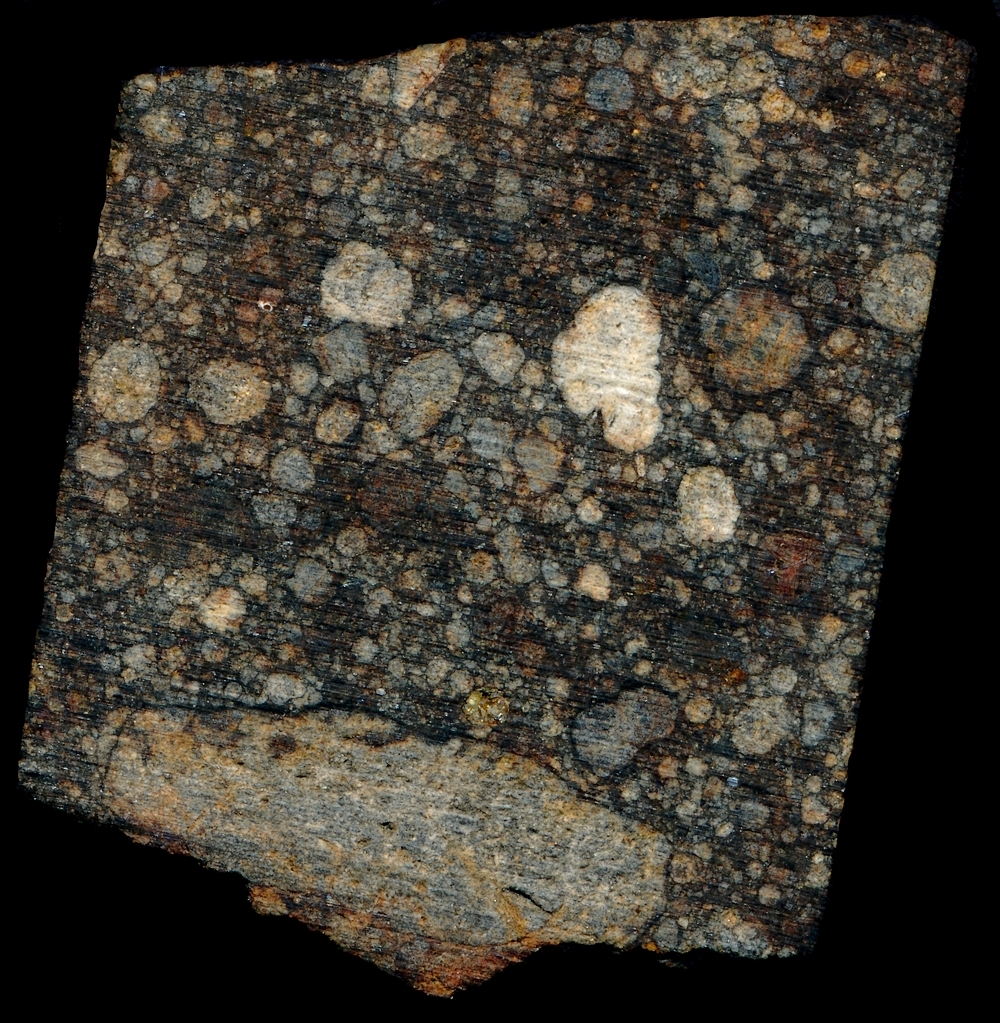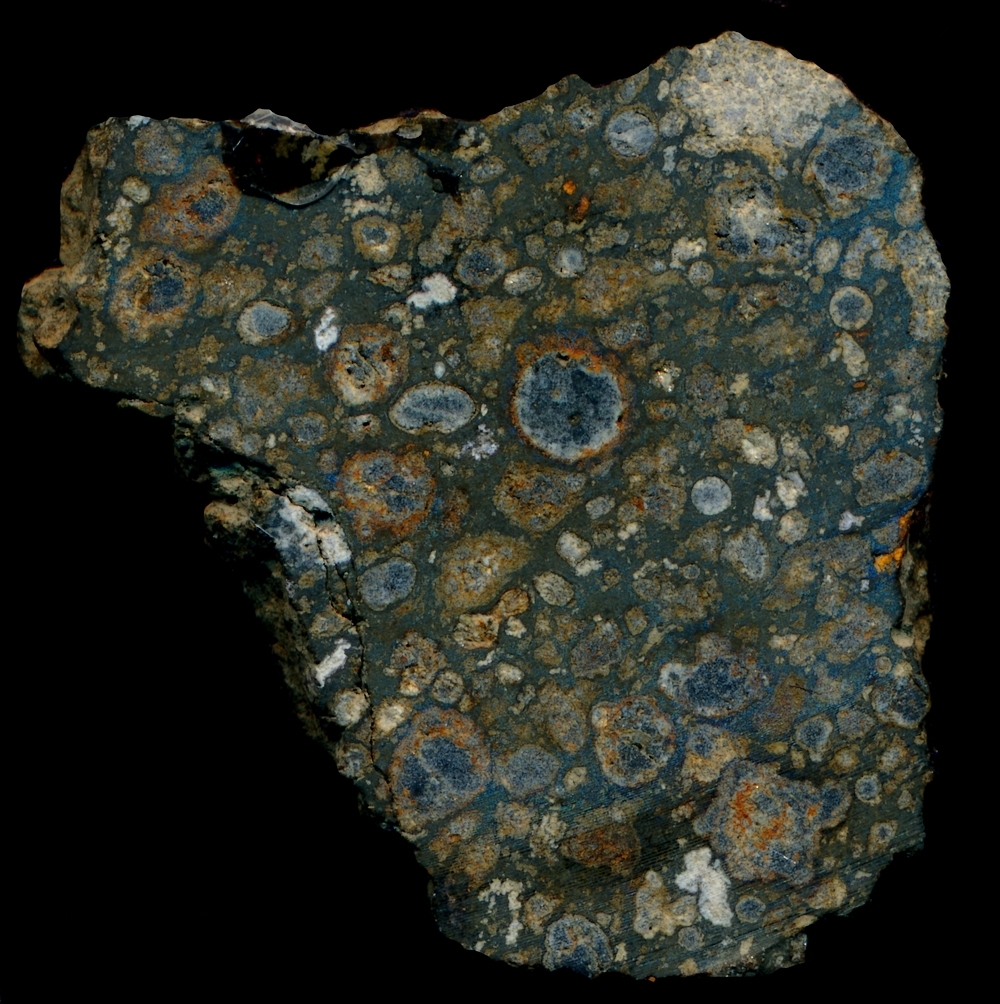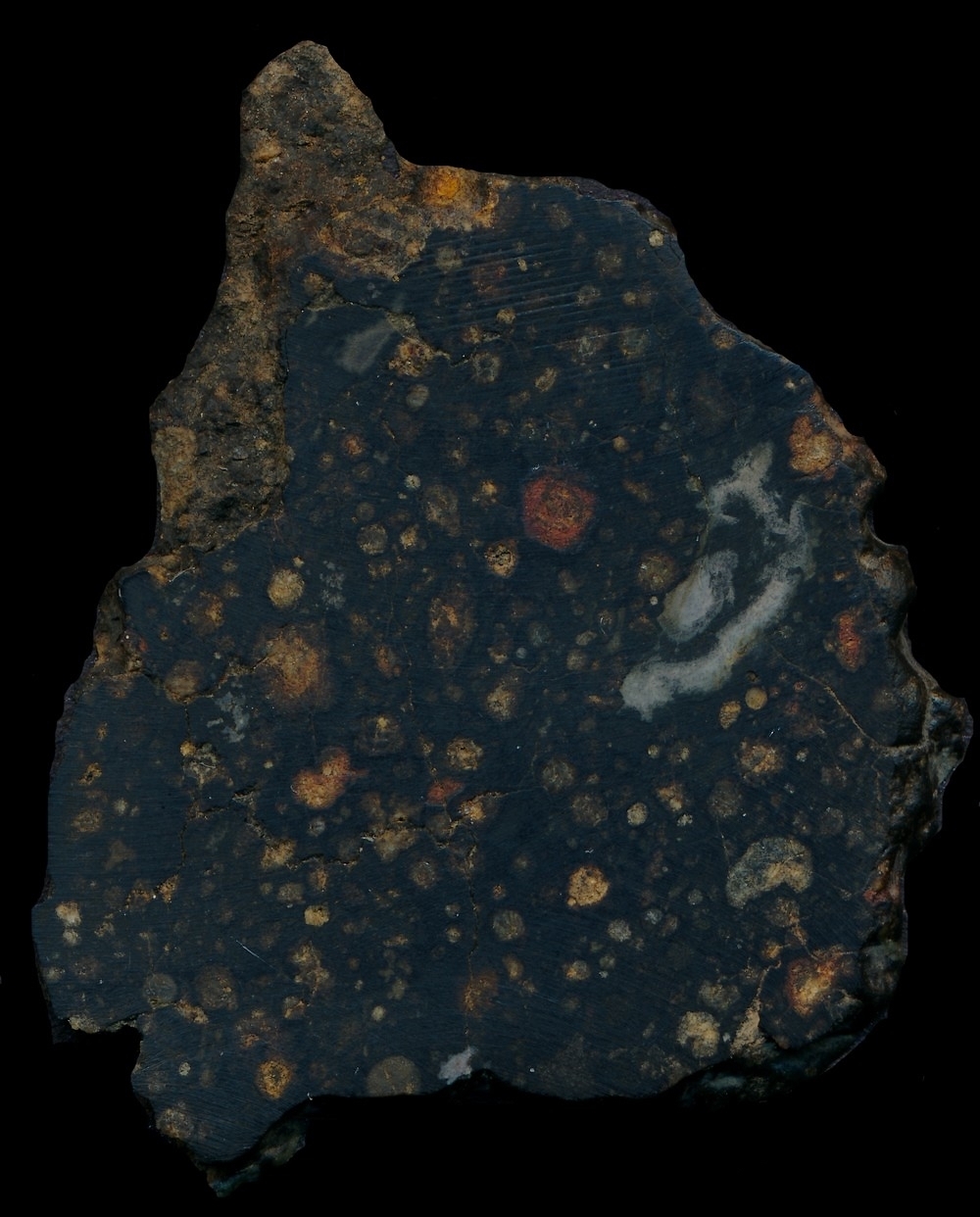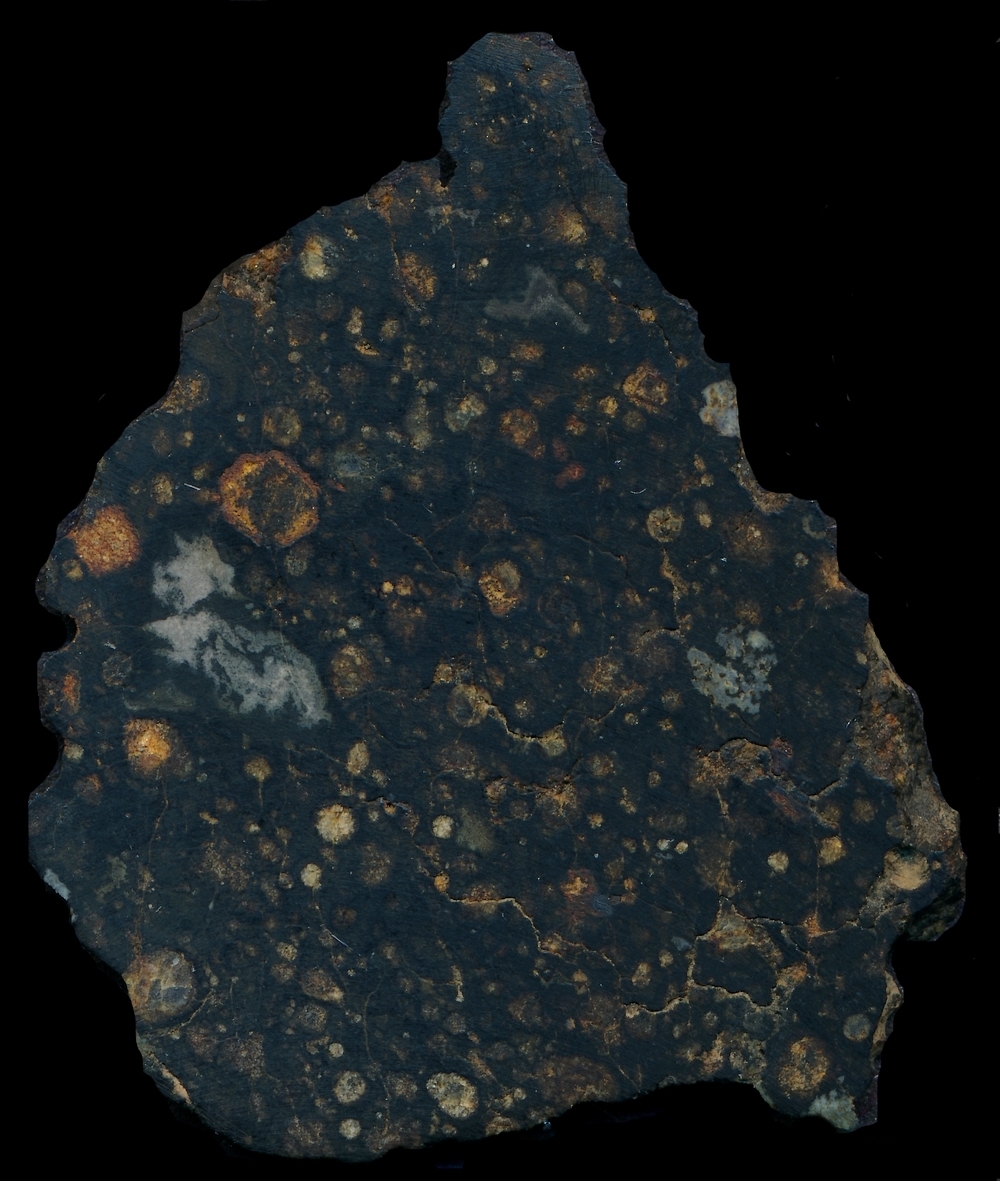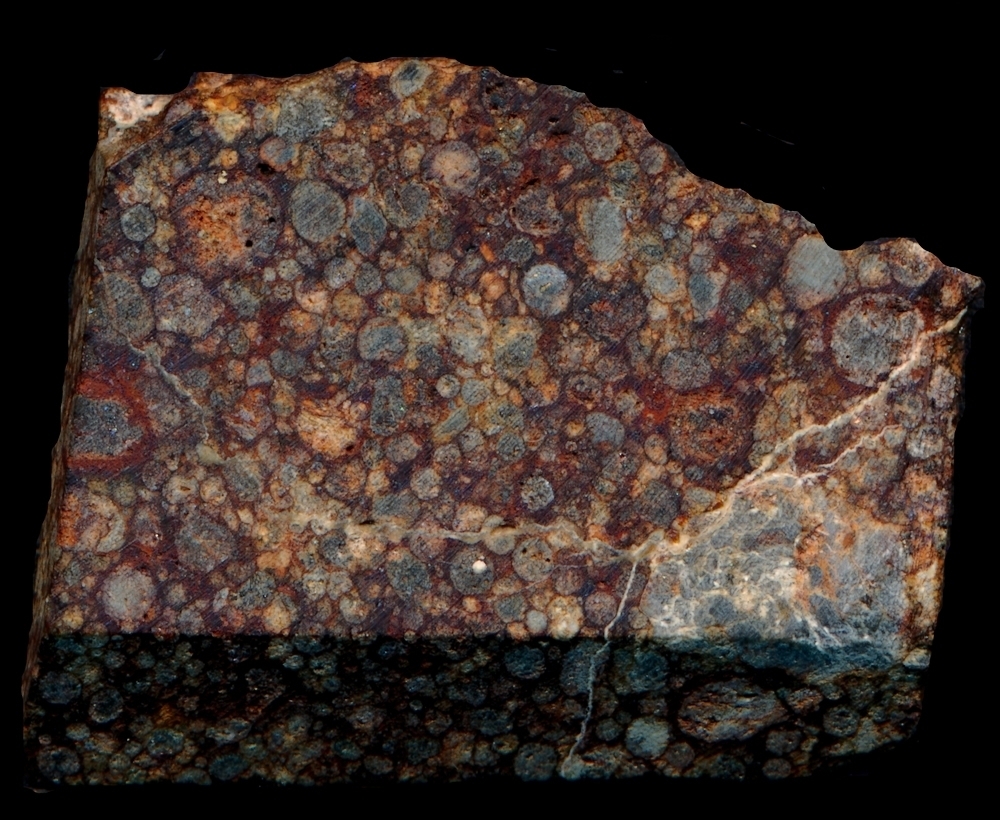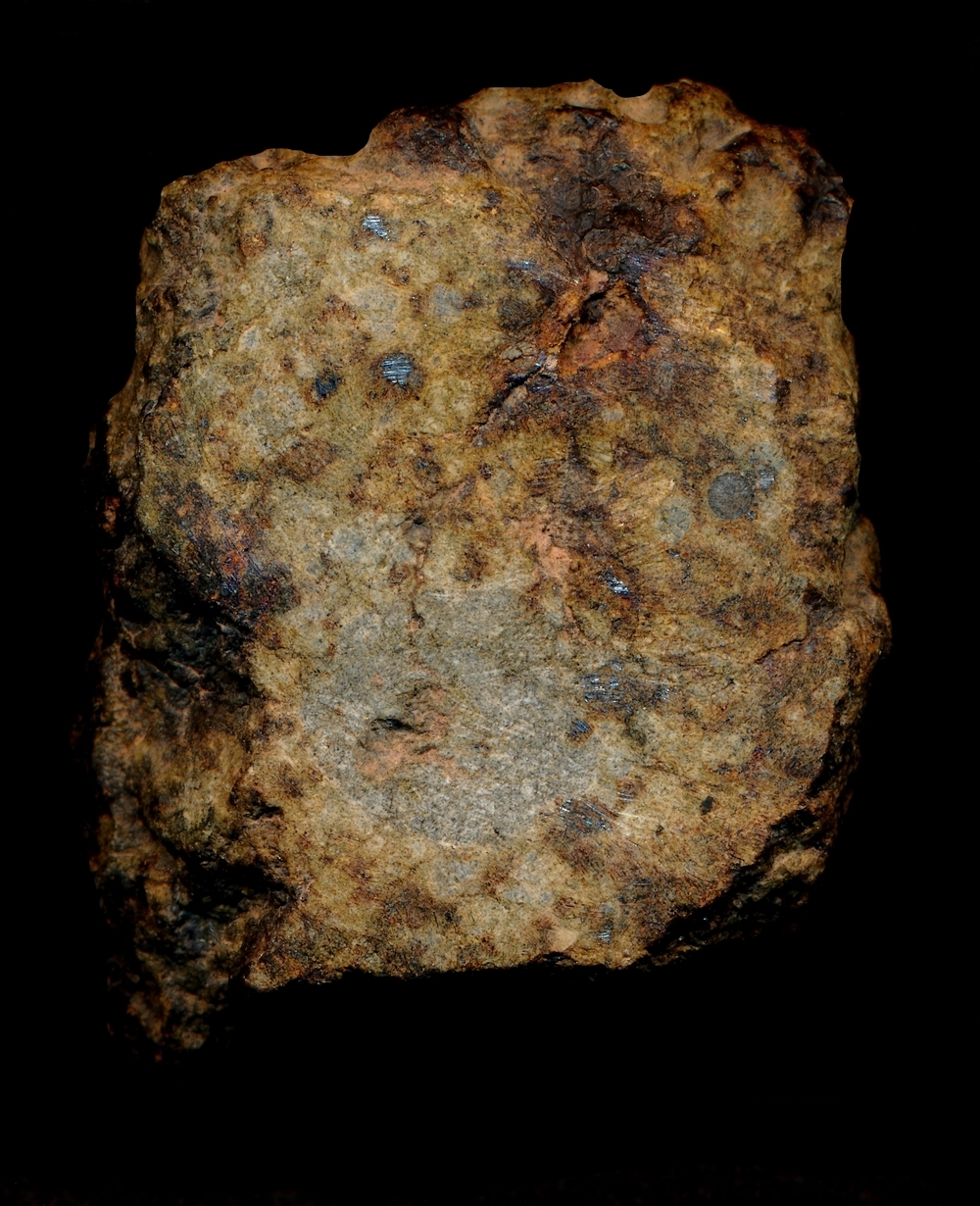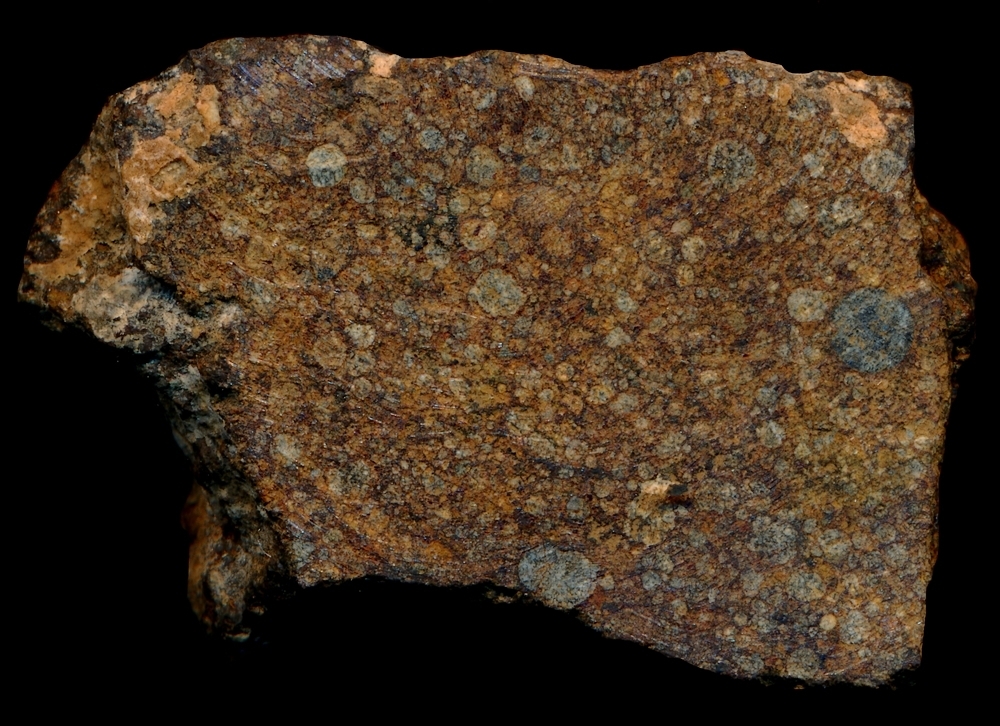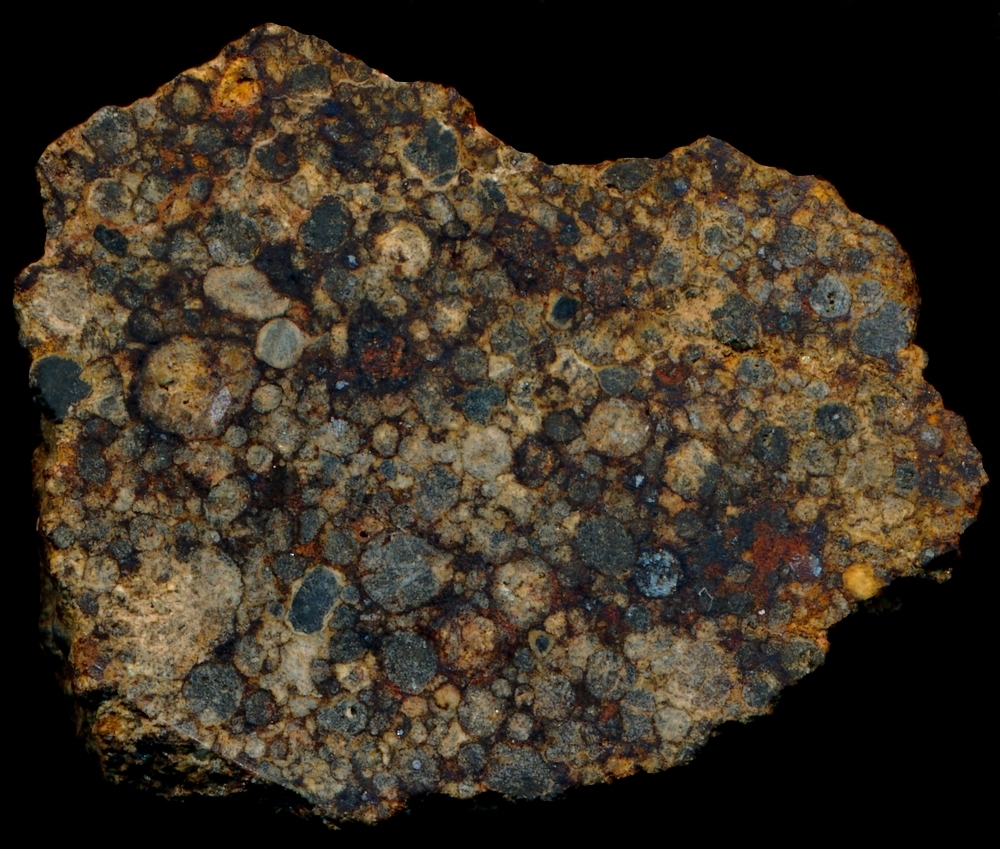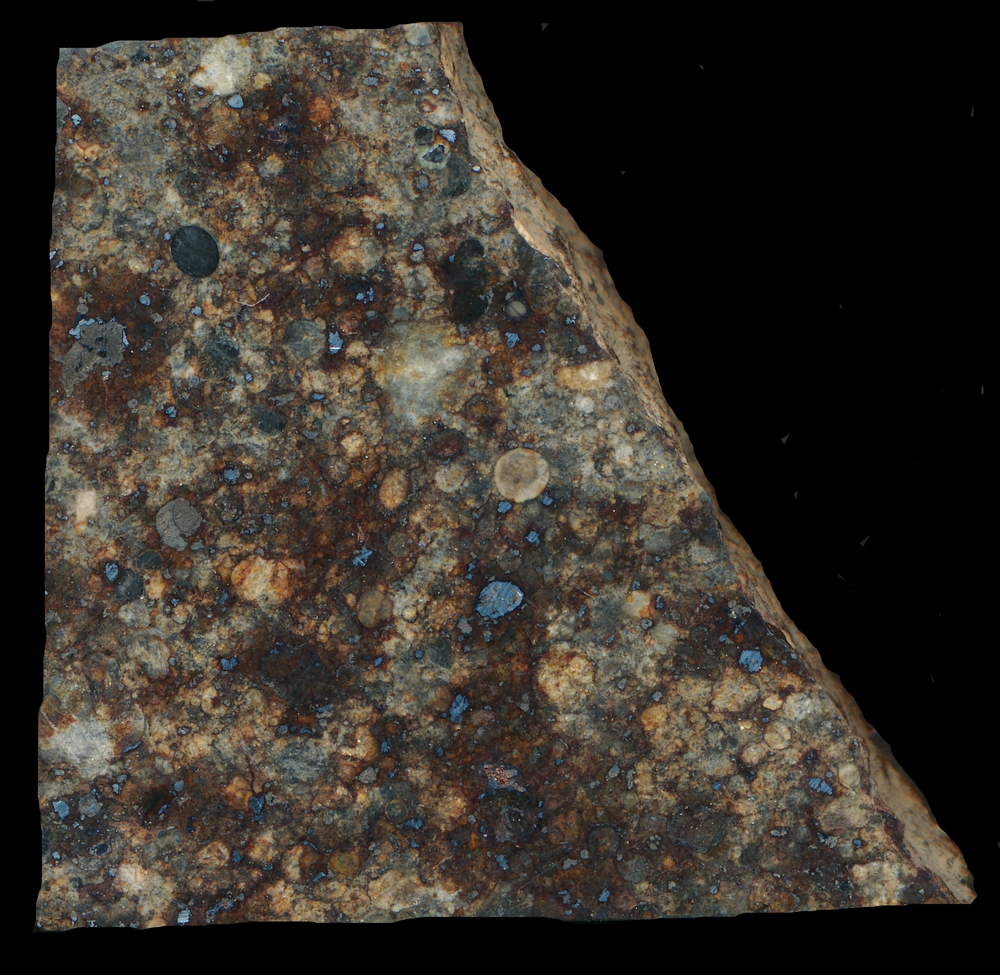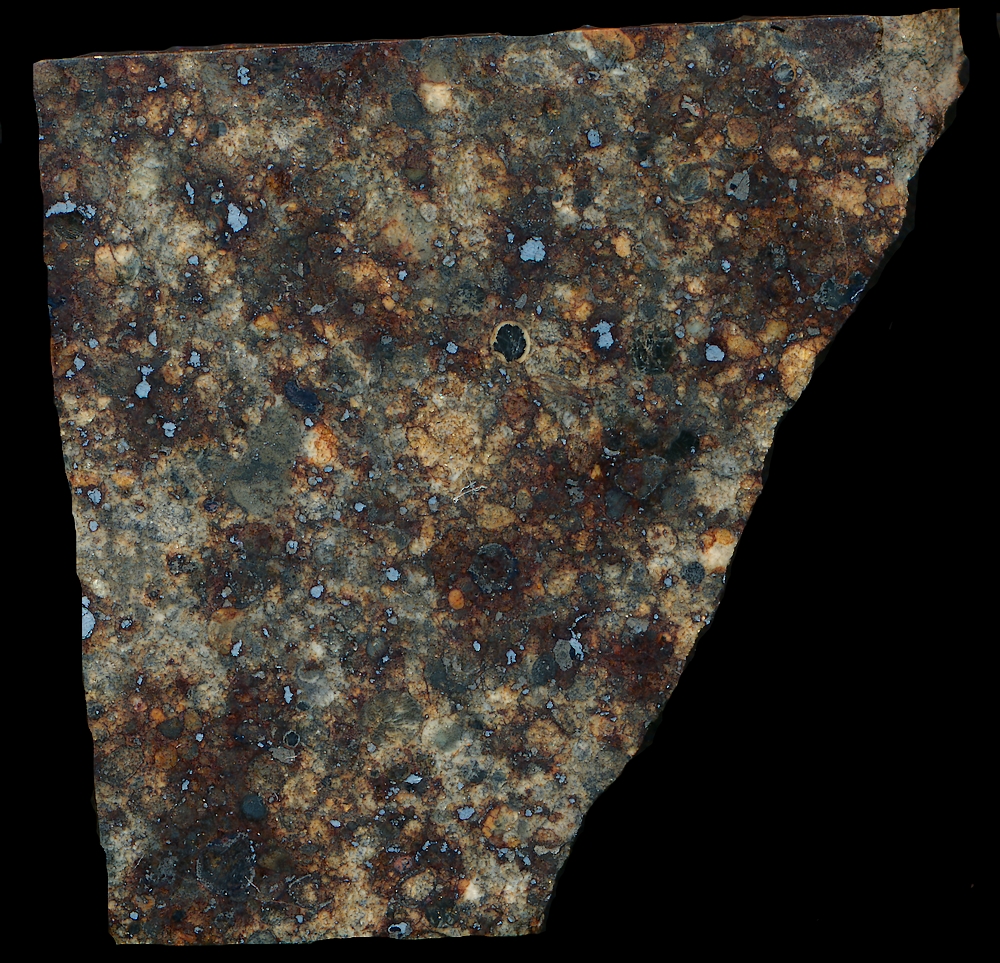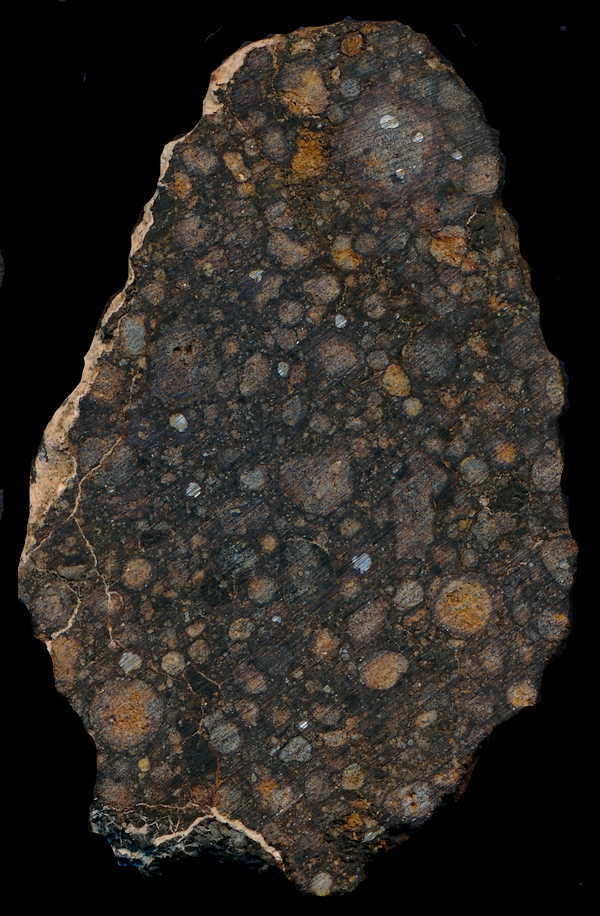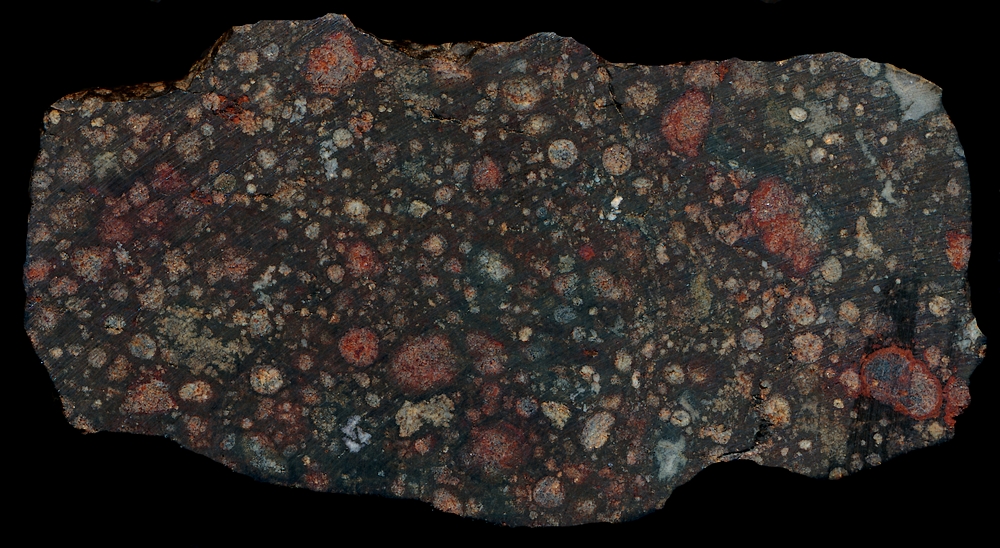 Alle avbildede kondrittene er i samlingen på Gvammen stasjon, Numedal./ All specimen are in the collection at Gvammen station, Numedal, Norway
Alle foto av Ulf Skauli - All photo done by Ulf Skauli